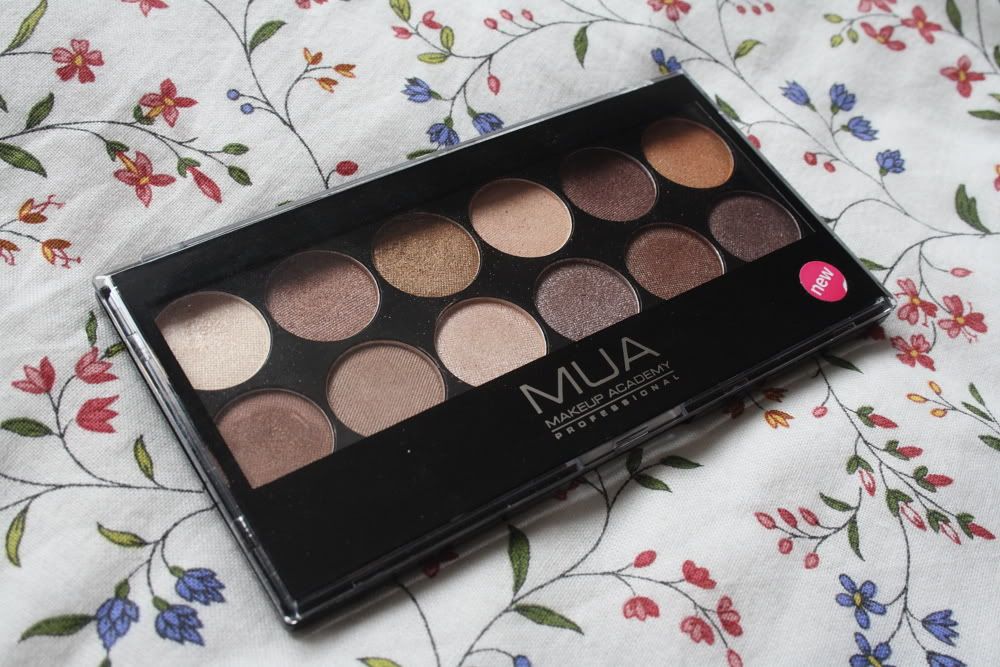 I mentioned on my other blog and in a video that I got the MUA Heaven & Earth Palette and some of you asked for reviews so here's my two pence. In simple terms, it's my love. I've wanted the Naked Palette for ages and I think it started at £27 but now it's gone up to £35 (
you can still get it here
). I think it's definitely worth it but as a student I can't allow myself to spend that much money on eyeshadow. So when I saw
Lily's
post about this and how she found it
better
than the Naked palette I immediately tried to get hold of it. I don't have MUA in my local superdrug but I
ordered it online
and it was dispatched the same day (so impressed!).
**swatches from L-R ,top-bottom**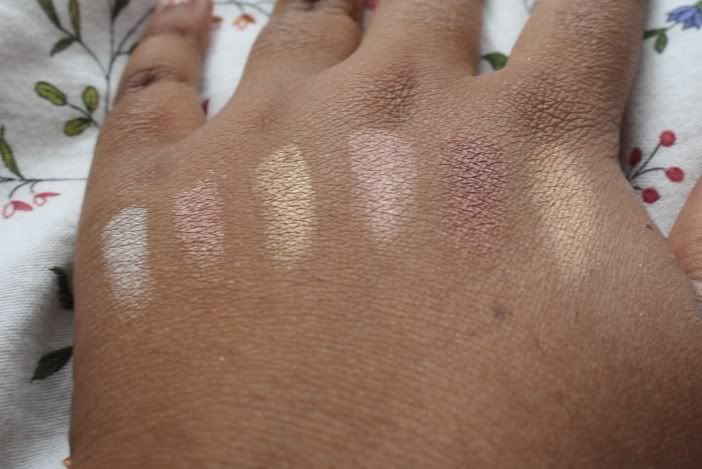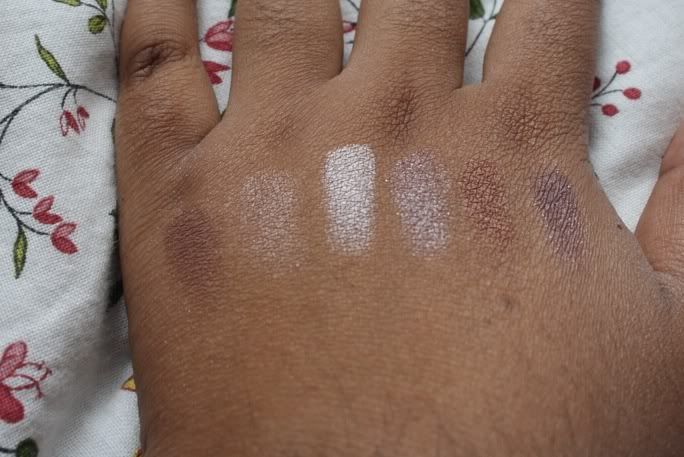 The pigmentation is fabulous and I love all the colours. All the shades are either shimmery or satin, no matte shades (
click here to see
) which is a shame but for £4 can you complain? There's a wide selection of colours and I prefer this colour selection over the colours in the Sleek In The Nude palette. These have a good mix and variety of colours to suit your every need!
Honestly this doesn't need anymore to say because for £4 it's incredible. I'm so impressed with it! Of course since it's a cheaper brand the shadows kind of ~crumble when you push your brush in but oh well! As far as I know it's a permanent item, but if not I'm going to buy loads of backups because this is all I'm taking to Uni eyeshadow-wise!
Unfortunately the MUA palette is out-of-stock online! Hopefully it'll come back soon :)