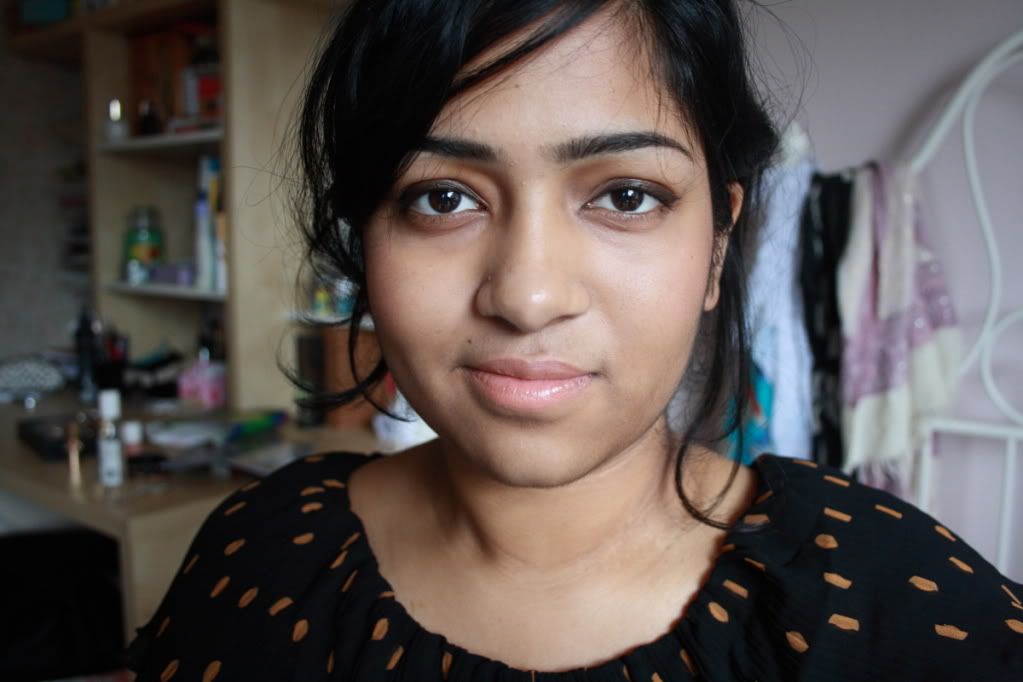 Excuse the disheveled appearance!
I've been using my No7 Lift & Luminate foundation for around two years now. I've had other foundations but I'd always go back to the No7 one because it had reasonable coverage, it was dewy but not shimmer and it was light. However I wanted a change and I'd heard lots of good things about the Healthy Mix foundation and according to everyone who's tried both, the serum is even better than the already raved about original.
It was £10.99 which I thought was quite a lot (you can get it cheaper online, look around!) but then again I haven't really bought foundation in ages. I'm shade number 56 which I think is second from last. This is quite disappointing for anyone who's quite dark skinned as the shades seem to stop at a medium shade. I think one of the main reasons for this foundation being popular is the yellow-toned base it has. It's not overly orange like some yellow-tones foundations and it looks very "your skin but better". I think it would suit a lot of skin tones because it looks very natural.
The coverage is superb, for me. I'd say it's a medium coverage but what I was most impressed by was how easy it is to blend in. It smoothes on over the skin and leaves a semi-matte finish. I use a couple of pumps to cover my whole face and then apply concealer under my eyes. I absolutely love how natural this foundation looks. It looks even better than my beloved No7 one!
In terms of application it works well with brush and hands so it's up to preference, really! Overall I'm super happy with it! I'm quite tempted to try out the concealer now! I should have just indulged in the 3 for 2 offer that was there. Silly me.
Have any of you tried this foundation? What did you think of it? Yay or nay?